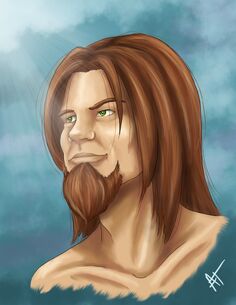 Brother Gideone Stone
Edit
Nicknames: Gid, Giddy
Race: Human
Age: Twenty Something
Birthplace:
Class: Priest
Professions: Carpenter ((IC ))
Affiliations: Chaplain of Servitors of Lothar

Appearance: Ragged and dusty is Brother Stone. His long brown hair hangs in his face more often than not and he is frequently brushing it away from shining green eyes. He has a weathered look about him, hands calloused and skin darkened from the sun. He stands at 5'9". He can not be past his mid twenties, but often walks leaning on his staff as one much past his age would. Though he has a medium build and wouldn't be considered terribly weak looking.
Personality
Edit
Currently
Edit
Ad blocker interference detected!
Wikia is a free-to-use site that makes money from advertising. We have a modified experience for viewers using ad blockers

Wikia is not accessible if you've made further modifications. Remove the custom ad blocker rule(s) and the page will load as expected.